What is Good Busy?

We've all been there, where the days were filled with non-stop action that made little sense, the work felt like drudgery, and we couldn't wait to break out of it all. When we thought a longer to-do list was the answer but it only added to the busyness.

There is another way to be. Where it is not about doing work and more work, but about living a meaningful and fulfilling life, no matter how full your day may get. Throughout the day, you go from action to action that brings joy and builds a better future. Result? Happiness, satisfaction, and success!

What is the Good Busy planner?
On a good busy day, your actions align with your best interests and you function with an awareness of what you control, what you don't, what needs attention, and what is simply busy work. You are mindful of your time without being tied to the clock.

Good Busy Planner is a personal organizer that has been carefully designed to help you stay organized, bring clarity of thought, draw attention to the necessary, and maximize your good busy whether you are a student, an office goer, a parent, a creative, an entrepreneur, or all of these. This planner is your key to living a full, productive, and happy life - a good busy life.

Who is it for?
✔ Office Workers - Bring your A-game, impress the boss, get the promotion, & that cutie 2 cubes away. Smile, your Good Busy Planner will have you stay on top of all the deadlines, commitments, & projects.
✔ Entrepreneurs - You do numerous tasks for your business each day. Time to make things easier. Good Busy Planner will be the capable assistant you will wish also came in a "person" format.
✔ Educators & Students - Whether you go to school or you are the one doing the teaching, your Good Busy Planner will be a trusty sidekick. Schedule, notes, goals, priorities - ready for your best school year ever?
✔ Moms & Dads - Whether you are a busy mom with only 1 million things to do or a dad juggling home & work, your Good Busy Planner can fit it all no matter how full your days tend to get.
Why Choose the Good Busy Planner?

✔ Stress-Free Productivity - Identify the time-stealing, energy-draining tasks & habits that cost you precious hours of each day. From now, everything gets done, minus the panic.
✔ Goals & Tracking On Point - Unique 3-D goal-setting method so you can come up with goals that make sense for YOU. No more random goal-setting.
✔ Positivity & Happiness - Built-in self-help tools to promote happiness & positivity through gratitude, counting blessings, cherishing accomplishments, & good memories.
✔ Mental Peace & Problem-Solving - Innovative, guided mind-maps to pull you out of overwhelm, anxiety, & not knowing what to do. You'll never feel lost or stuck again!
We strive to get your order out to you as soon as possible. All physical products ship anywhere from within an hour of placing the order to 2 business days. Expedited as well as economy shipping options will be presented to you during checkout. Free shipping is available for eligible orders. Digital products are instantly delivered at the email address provided during checkout.
Most physical products can be returned or exchanged within 30 days of receipt. Digital products cannot be returned or exchanged. Please see our Returns Policy for details.
Customer Reviews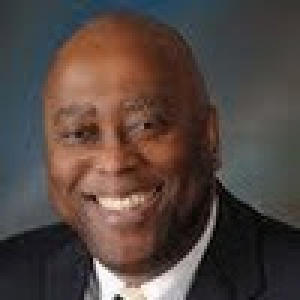 LY
11/18/2019
Lorenzo Y.

United States
SIMPLY THE BEST!
I purchased the Jan-Dec 2020 Weekly Planner as well as the Undated Weekly PDF Planner. I find both helpful in my professional and personal life application. The Undated PDF Planner is posted on my ReMarkable and Sony reader devices. It works much better than any other electronic planner I am aware of that may possibly be used with my Ipad. Recommendation: It is perfectly okay and helpful for me if you simply dated the PDF version as well! I absolutely appreciate the Jan-Dec 2020 planner and am done projecting my activities and plans for 2020. I like the format and opportunities to capture major events while escaping being caught up in an hour by hour format. I also like the portability of the planner. It is a perfect size to carry in your briefcase, backpack or simply in your hands as you navigate the day. Recommendation: Make the cover/binding more flexible as to bend with plenty of give. Overall, I enthusiastically give this excellent planner 5 stars!
11/10/2019
Karrie W.

United States
Perfect addition
I am loving the downloadable PDF of the Good Busy Planner. I may have finally found planner peace ☮️ It works perfectly along with my original digital planner! Thank you for an awesome product and excellent customer service.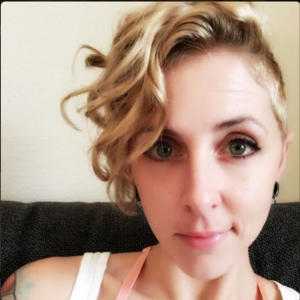 BB
10/08/2019
Brianna B.

United States
Best Planner, Best Support
I've been searching for the perfect planner for three years. This is the closest I have come yet - my only complaint being not enough "scheduling" slots per day, and having to write really tiny. I love that it tracks habits weekly instead of having to refer back to a different page like other planners. I also love that it came in PDF form so I could transition to using it on my iPad pro and save paper. The support I got from the Good Busy team when I had one minor issue was amazing.